Benefit from exclusively made decals that project a favorable image of your business while fitting comfortably in your budget.
The factors influencing effective communication
The most important facet of any marketing strategy is to convey the material efficiently to customers. There is no point in spending significant amounts on advertising and promotions and not focusing on the communication aspect of these campaigns. Businesses generally hire experts to market their products in the most powerful manner to get good value for money. Some good methods to convey promotional material across include:
Understanding audience needs – it is important to first identify the type of demographic required for marketing purposes. Different audience types react to different modes of communication and hence pointing out the exact group will help to set the most appropriate communication channel.
Develop engaging material – to attract the attention of the maximum number of customers, it is vital that the messages created resonate with the target audience to generate the highest impact and effectively persuading them to buy from the brand.
Create a signature style for the brand – the way you communicate with your customers sets a tone that is specific to the brand. It lets customers recognize the brand instantly through all advertising outlets.
Improve the overall marketing process – Effective communication techniques make the whole marketing effort worthwhile and productive for the manufacturer.
Enhance internal working environment – Setting the right communicative tone helps to delegate precise marketing tasks to all the staff in the marketing department. This aids in curbing wastage of time and minimizes the chances of errors.
Prove to be cost-efficient – Conveying more in less time is key in saving costs and increasing the efficiency of the business.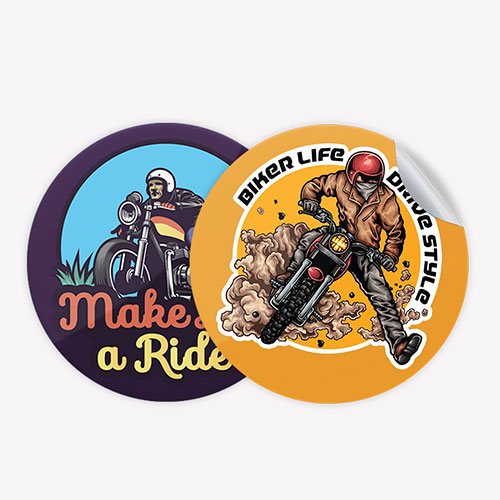 To improve business communication within the marketing department, manufacturers need to identify any barriers to effective communication, such as improper communication channels and varying cultural norms. Once the barriers have been sorted out, businesses can ensure that the proper infrastructure and systems are in place so the seller can communicate effectively with their customers and educate them about their brand. One such effective method of establishing direct contact with customers is through custom static cling decals.
These are non-traditional stickers that use an electrostatic charge to cling to glass surfaces. Unlike conventional stickers, they do not use adhesives and thus can be reused multiple times without leaving any residue when removed. They are easy to apply and take off and do not require extra technical assistance. Businesses can conveniently customize them according to their intended usage and enhance brand recognition.
Fix all your promotional worries
Custom static cling decals are effective marketing tools that have more than one benefit:
They can be aptly used on your shop windows. Instead of hiring additional billboards, these decals can be pasted on your shop windows, saving costs and utilizing available resources efficiently.
They can be personalized to project the brand name and logo in an attention-grabbing manner. A survey reveals that about 42% of customers desire to see personalized content on advertising materials to relate better with it.
Their re-usable function makes them an affordable marketing gadget. Sellers do not have to obtain these decals every time they wish to convey promotional messages, instead, they can re-use the decals and place them on any glass surface deemed suitable for marketing.
Sellers can utilize them for multiple purposes including informing customers about:
A new product or service
Shop timings
Daily specialty – especially for restaurants.
The availability of exclusive items.
Prohibition of certain activities on the premises.
And any custom business requirement.
Can cling on any glass surface converting it into advertising billboards. Apart from shop windows and walls, these can be conveniently placed on cars, bus stands, store shelves, and alike.
They are perfect in informing target customers of special offers, happy hours, seasonal sales, etc.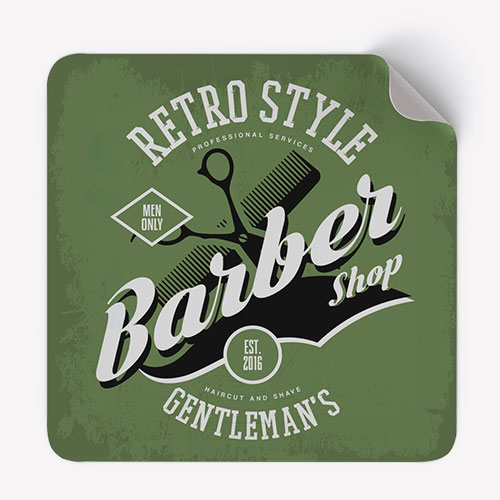 Sellers pick us for all their printing solutions and take advantage of our elaborate experience in the field. We pride in delivering error-free decals that are printed using the most modern printing press. Our experts guide you through the whole process in a step-by-step manner, making it a memorable experience that you would want to repeat regularly. Moreover, a wide range of features and services can improve the appearance of these decals to attract a high level of customer attention. These include:
Embellishments in the form of optional transparent backgrounds, printing on the backer, face static, both sides printed, and extended backer.
Custom die-cut shapes to make the decals stand out and make the brand logo more prominent among the crowd.
Any tailor-made size of your choice to suit your specific requirements. We offer a range of sizes from small decals that can stick to your car windows to large ones that cover the entire window; order the most suitable size that goes well with your marketing objectives.
You can order these decals in precise quantities according to your intended usage. These decals can be obtained in any numbers that help to save costs and resources.
Custom decals are delivered right at your doorstep through a fast production process and at no extra shipping charges.
Eco-friendly materials are incorporated to project an environmentally responsible image of the brand.
Our specialist designers help you carve the ideal decals that complement your brand's personality and help to establish it as the customers' favorite. They also provide free templates for you to select the most suitable design for your decals and give free reviews of the artworks submitted.
Manufacturers can aptly request free sample kits to judge the effectiveness of the decals offered before finalizing their orders.
The decals are created with the finest materials that make them last longer and not wear off with moisture or dust.
Effective after-sale-services are also given to make life easier for you.
So, we are just a click away if you desire alluring and appealing decals to boost your brand image among customers.