Jabra is all set to keep in step with the uncertainties of 2020 by launching some of its best headsets in the running year. Due to the circumstances of work from home because of the Coronavirus, the demand for Bluetooth headsets has skyrocketed. The need for USB Headsets alone has increased to a staggering 100% within the last few weeks.
Headsets elevate work quality and increase collaboration. Jabra is determined to provide their customers with top quality products. The current global situation offers the brand a golden opportunity to sell lots of products. Another driving factor for the surging demand is the increased usage of collaboration platforms such as Zoom and Microsoft Teams, which require good headphones for proper functioning.
Below are some of the best launches of Jabra headsets made in 2020.
1- Jabra Evolve 75e MS Wireless Earbuds
This top-notch quality headset is specifically made for business purposes and for attending calls. It is exceptionally comfortable to wear for long periods of work hours, and the active noise cancellation is better than average. It is basically a call-service oriented headset with the facility of Bluetooth.
Jabra Evolve 75 is even certified for major business applications, including Skype. Some of the best pros of this headset are high-quality audio, lightweight body, outstanding mic intelligibility, and super comfortable to use. Its optimum comfort is achieved by soft cushioned ear pads and a headband, which is made of padded rubber.
Most of the controls are situated at the right ear cup, and they are easy to navigate. The reason why this headset is perfect for work is because of the addition of ambient mic. This mic allows the user to hear colleagues while still wearing the headset. The Ambient mic can be turned on by pressing the central button at the left ear cup. All in all, it is an excellent headset with stereo audio quality.
2- Jabra BIZ 2300 Duo QD Corded Headset
This Kevlar-reinforced corded headset offers active noise cancellation, HD voice, USB port, strong built quality, and a full degree rotation break-proof boom arm. This extremely durable headset is specifically constructed for professionals, and it also has an in-line call controller unit.
This unit regulates major functions such as responding to calls, volume settings, mute buttons, and putting the calls on hold. The buttons are convenient for use because they are user-programmable. Overall, this headset aims at providing a good experience for busy professionals by combining comfort and apt features.
3- Jabra Evolve 65e MS USB Wireless Bluetooth Earbuds
This exceptional headset has a 100 feet wireless range, active noise cancellation, and 10-hour long battery life. One of the biggest pros of this headset is the sound quality. You can make clear calls while walking around your room without any buffering. The built quality is excellent, and it is lightweight. The earpads are designed with soft ear cushions, and it feels like you are not wearing anything.
The user can even fold the microphone and join it with the headset, which is a big win because you can have a quick snack during the work break. In order to fold the microphone, the headband and microphone have a magnetic strip. Jabra Evolve 65e MS comes with built-in Bluetooth, 360 USB adapter, and you can connect various devices along with it too. This practical and agile headset meets the demands of work from home, office work, and even a traveling worker.
4- Jabra Pro 920 Duo Bluetooth Headset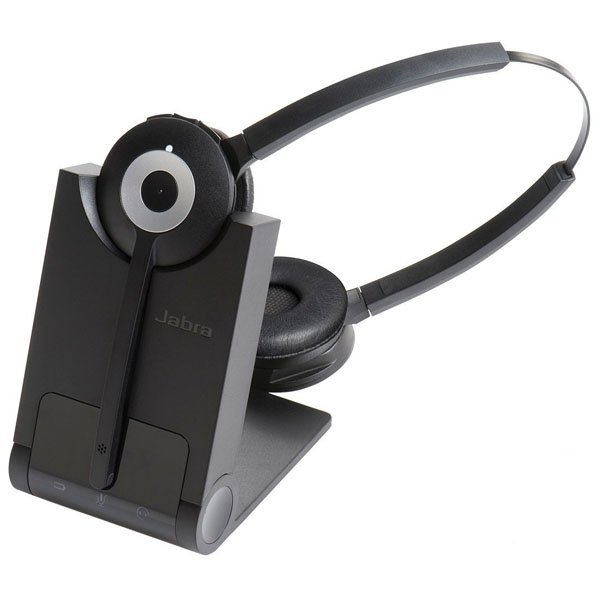 This simple, reliable, professional, and affordable headset offers numerous perks. It is a robust wireless headset which fulfills all the essential requirements of the modern-day work. The user can easily multitask in finding documents, attending calls, and working free from the desk to a distance of 120 meters. Jabra SafeTone is incorporated in this headset, which gives the authentic Jabra sound quality.
It is extremely easy to use and deploy. The buttons for controlling functions are convenient and intuitive; the set-up process with the desk creates no hassle. Jabra Pro 920 can be used with any modern desk phone system. Crystal clear audio, refined ergonomics, which provide ample comfort and excellent noise cancellation, make this headset a good choice to buy.
5- Jabra Evolve 40 Stereo MS USB Corded Headset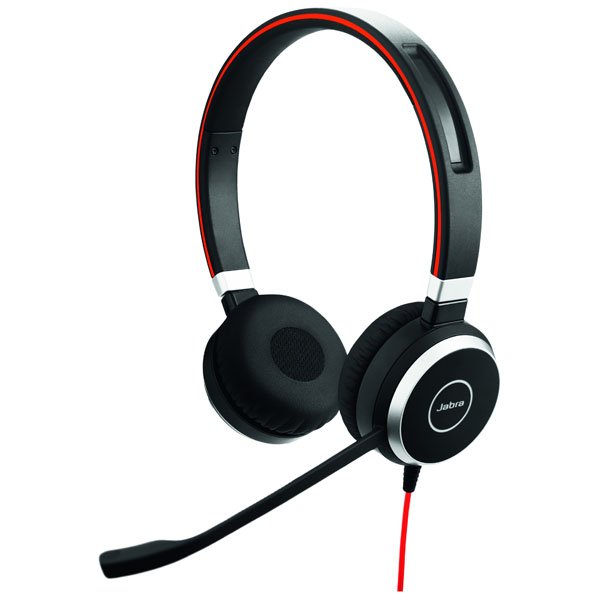 This is the best USB headset that can be used with your computer or laptop. The user can wear this for an entire day of work and still not get tired due to soft cushioned ear pads. It is small, lightweight, and compact inbuilt quality. It has a Boom Mic, which allows you to take crisp and clear calls.
The passive noise cancellation lets you focus on calls. It comes with a low profile mic arm, compatibility given by 3.5mm jack, and the integration of Jabra Busy Light. Jabra Evolve 40 Stereo MS USB will definitely give you maximum performance for your Zoom calls.
Final Words:
These Jabra Bluetooth Headsets in the USA for 2020 prove that they are offering the best in the market. You can check new models at FindHeadsets.com.